Tajweed eLearning Course for Women - Beginner Level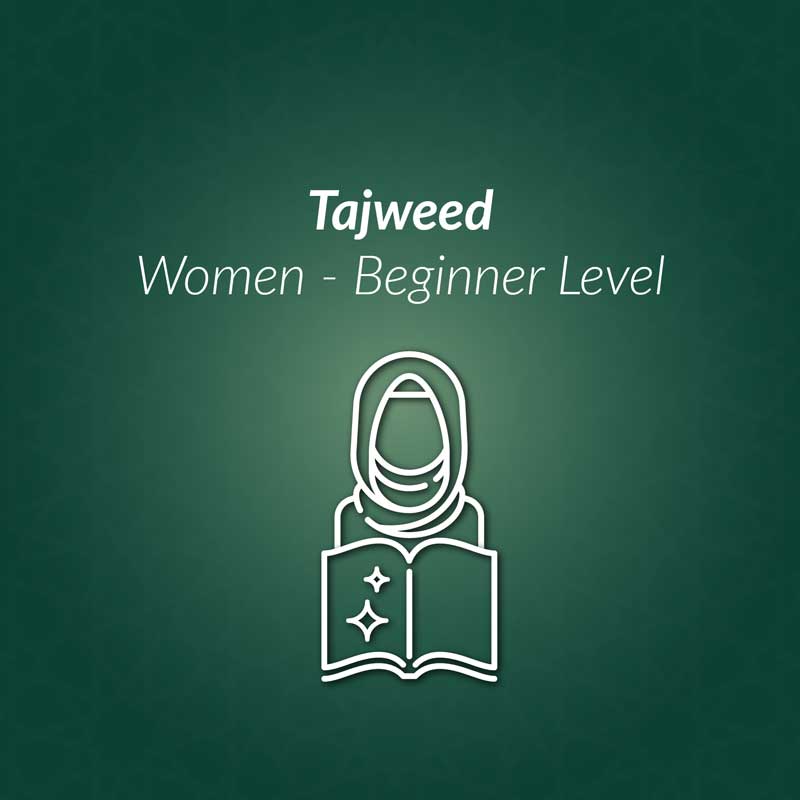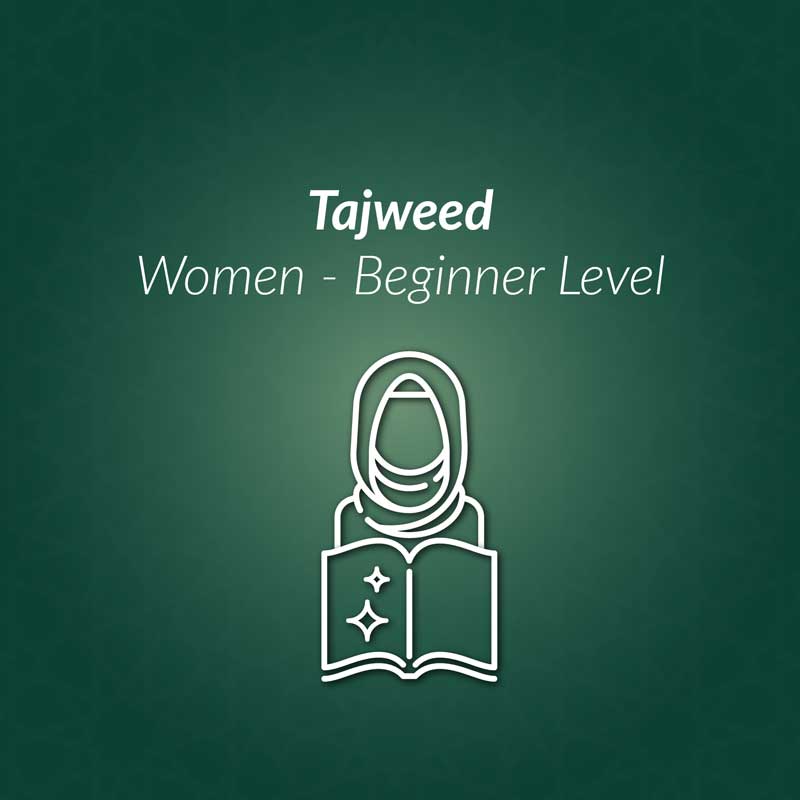 Purpose
Learn recitation of the Qur'an with proper Tajweed
Textbooks taught are Tajweed Rules of the Qur'an, vol. I & part of vol. II written by Ustazah Kareema Czerepinski
Topics covered are Articulation points of the letters, Rules of the noon, Voweled noon, meem & laam, Mudood rules, Mechanism of Qalqalah, How letters are formed and Characteristics of the letters ( Sifaat) "
Textbooks and classes are available in English and Urdu
Online group learning methodology
Classes are conducted on Skype or Al-Huda Talk for two hours per week
Requires a microphone & speakers
Maximum 7 students per group
For girls and women, ages 15 and up
Timings
The entire duration of the course is 16 months (64 weeks), divided into two terms of 8 months each
Online classes are held twice a week for a duration of 1 hour per class
Tuesdays & Thursdays 1:00 – 2:00pm (Toronto Time)
Students must attend each bi-weekly session.
Eligibility
Women aged 15+ years
Able to pay fee online via course website page (no other method of fee payment is available on eCampus)
Instructors
This course is taught by qualified instructors, who either have Ijazah in Tajweed or are working towards it.
Language: ENGLISH
Mode of instruction for this course is English.
Methodology
Students will be taught chapters from the textbook along with recitation practice
First session of the week will cover a new Tajweed rule and recitation practice
Second session of the week will cover practical analysis of the Tajweed rule learned earlier and recitation practice
Students are expected to dedicate a listening and practicing time prior to the class through teacher-recommended learning resources
Evaluation is through Oral assessments and Online Tests
Students need to score 80% or above in each assessment to qualify for the course certificate
Certificate
Upon successful completion of the course, students will be awarded an eCertificate for Tajweed eLearning Course for Women – Beginner Level by Al-Huda eCampus and Al Huda Institute of Canada.
Mandatory Text Book
Tajweed Rules of the Qur'an, parts I & II in English or Urdu, by Ustazah Kareema Czerepinski.
Notes available online: http://www.abouttajweed.com/
Books can be ordered from the following Al Huda Bookstores:

Canada: email bookstore@alhudainstitute.ca
USA:http://www.alhudaonlinebooks.com
FAQ's
WHAT IS EXPECTED FROM ME AS A STUDENT?
Attend each class to complete the course
Complete homework by practicing as many times as the teacher recommends
Log in to class 5 minutes before class time.
In case of late arrival to class or missing it completely, the slot will be lost and cannot be adjusted to a later time.
Inform the teacher or course admin in advance if you are unable to attend a session
Purchase the mandatory textbooks
Complete assignments and tests within the deadlines given by the instructor
Do not keep the teacher waiting
Study the missed lesson on your own to catch up
If a student misses more than 4 classes, they are not eligible to continue further with the course, they would need to re-enrol in a new course with new payment
INFORMATION REGARDING FEE
The ONLY method to pay fee is online via course website page on eCampus course pages.
No other method of fee payment is available on eCampus.
All course fees are non-refundable.
In case you withdraw from the course at any time, your term fee shall be donated towards the cause of promoting Islamic knowledge.
I NEED MORE INFORMATION

Send us your queries by completing information on HelpDesk
Enroll Now