Tajweed al Qur'an eLearning Course for Men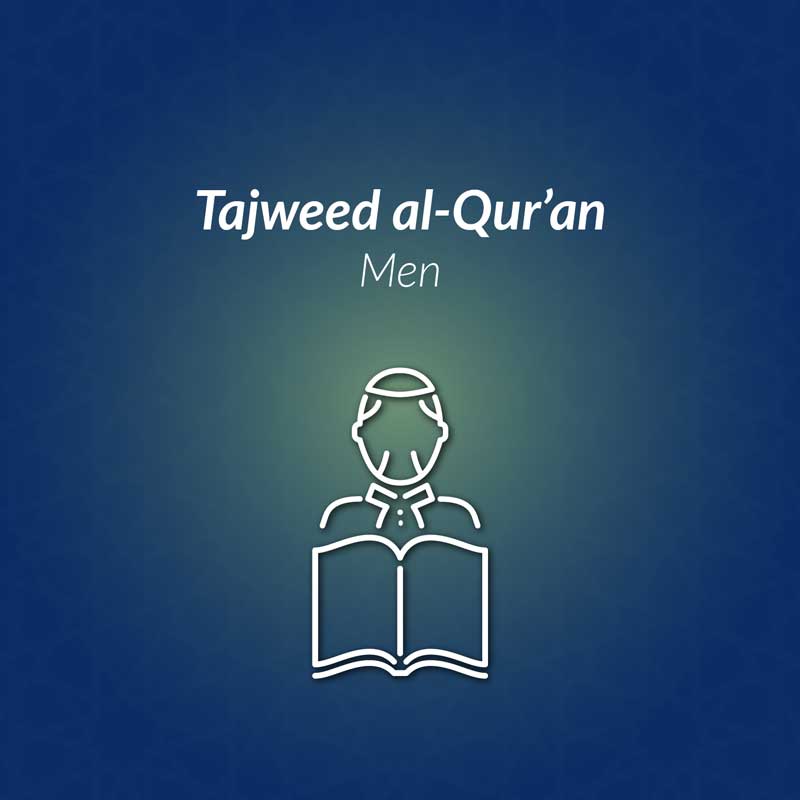 Purpose
Learn and perfect the recitation of the Qur'an with detailed application of Tajweed rules.
Recitation class starts with the book of Al Qira'ah wal Kitaabah (Qur'an Reading and Writing book) Al-Huda Publications and moves onto recitation of the Qur'an
Focused, one-on-one learning, through video conferencing.
Four sessions per week of 15 minutes each. (Total of an hour a week, as per the availability of the teacher)
Offered through a web-based learning management system (Moodle) on Al-Huda eCampus
Quarterly and Annual Assessments
Timings
Four sessions per week for a duration of 15 minutes each, offered through Al-Huda Talk, WhatsApp, Skype, or Zoom
Recitation timings will be finalized based on the student's and teacher's schedule
Students must attend all weekly sessions
Eligibility
Men aged 18+ years
Able to pay fee online via Course website (no other method of fee payment is available on eCampus)
Instructors
This course is taught by Zawar Qazi. He holds ijazahs to teach the Qur'an in the way of Hafs 'an Asim, al-'Ashr al-Sughrā, and al-'Ashr al-Kubrā. He has been teaching Tajweed and Qira'at for several years to both adults and children.
Language: URDU and ENGLISH
Mode of instruction for this course is Urdu and English.
Methodology
The teacher will decide whether the student has to start from Qaida or can directly begin from Qur'an recitation.
The teacher will assign extra practice time to the students and they will be required to complete it as home work, in order to progress at a desirable pace
Students are expected to dedicate a listening and practicing time prior to the class through teacher-recommended learning resources
Certificate
There will be an oral assessment and progress report at the end of each quarter
Students will be awarded a certificate upon successful completion of the entire Qur'an's recitation.
FAQ's
WHAT IS EXPECTED FROM ME AS A STUDENT?
Attend each class to complete the course
Complete homework by practicing as many times as the teacher recommends
Log in to class 5 minutes before class time.
In case of late arrival to class or missing it completely, the slot will be lost and cannot be adjusted to a later time.
Inform the teacher in advance if you are unable to attend a session
INFORMATION REGARDING FEE
The ONLY method to pay fee is online via Stripe on eCampus course page.
No other method of fee payment is available on eCampus.
All course fees are non-refundable.
In case you withdraw from the course at any time, your term fee shall be donated towards the cause of promoting Islamic knowledge.
I NEED MORE INFORMATION
Send us your queries by completing information on HelpDesk
Enroll Now
If you are interested to enrol in this course, please fill this form. You'll be contacted by the instructor at the email address you provide in the form. Once a time slot is confirmed with the instructor you will receive a link to the course website with instructions to pay the fee.